For the last 15 years, I have been quite the world traveler, deploying various types of computer services around the globe. I've had my hand in the deployment of everything from ICANN's Root-Servers to Microsoft Network, Yahoo Edge to EdgeUno, and more.
I've spent a lot of time flying into metro areas and scouting for the best sites to place our Edge POPs. The word "edge" in this context literally means geographic distribution. Edge computing is computing that's done at or near the source of the data, instead of relying on the cloud to do the work at data centers spread out across the globe. Edge computing is not going to make the cloud disappear, however. What it means is that the cloud comes to you.
I would like to share my personal experience in the cities I've visited in my travels.
Here we go. In Alphabetical Order.
Ashburn, United States
Ashburn tops the list in terms of importance, ease of deployment, and cost. If you have one location in the US, this is probably the one you should select. There are more than 352 networks in Equinix Ashburn, making it the most connected site in the US. Looking for an alternative? Coresite is a great alternative in this metro area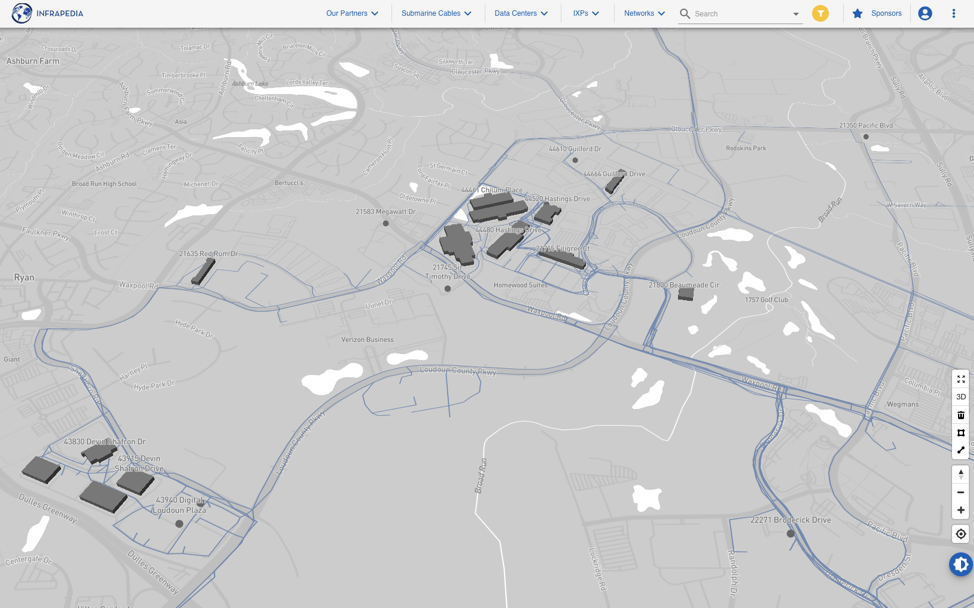 Amsterdam, Nederlands
Amsterdam is a key location for European data centers. If you want to expand into Europe, this should definitely be one of the first places you look. My first choice in the Amsterdam market is Nikhef. It is slightly more connected than Equinix AM7, which is located in Science Park. If you are looking for alternatives, Equinix, Interxion (in the former Vancis location), and Iron Mountain can be good alternatives in this metro area.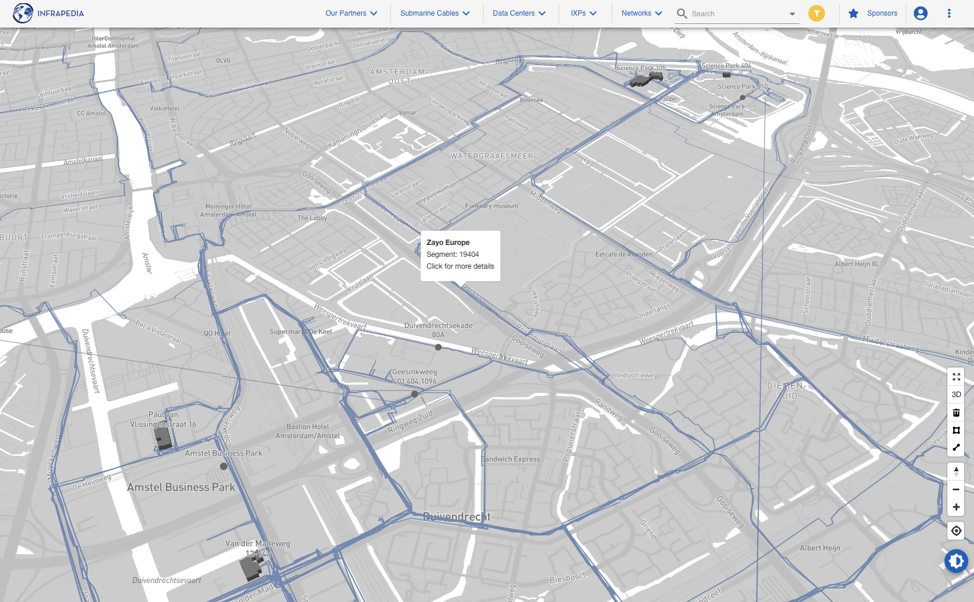 Chicago, United States
Chicago is an important market for various businesses. The data center market in this city is quite competitive, with several options. Equinix, Digital Realty, and Coresite are great choices for this market.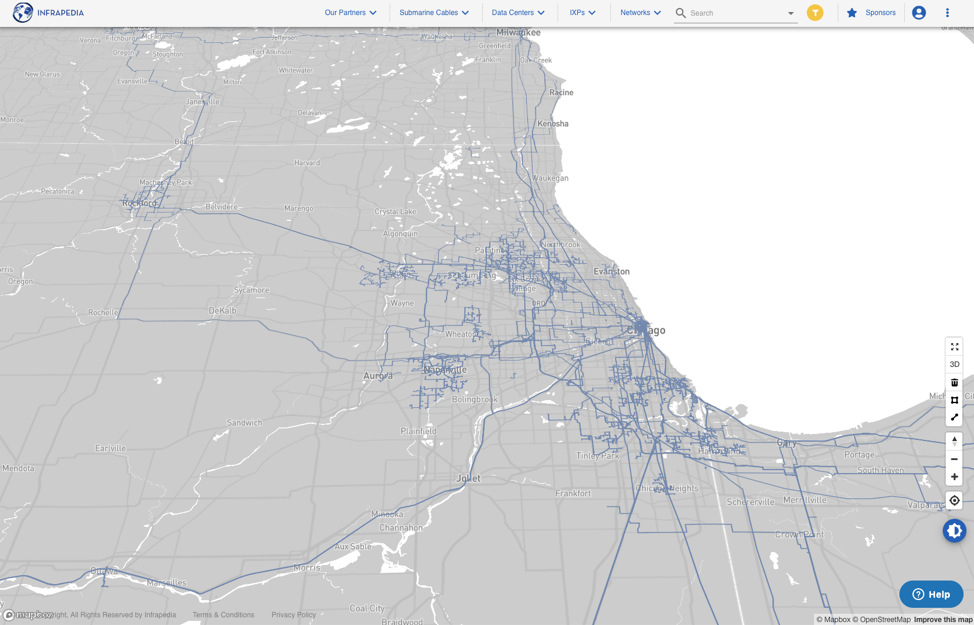 Dallas, United States
Dallas is a key location for serving Texas, the surrounding states and Mexico.
Where to DeployEquinix Dallas (DA1) seems to be the most connected site. Other sites are not able to compete in terms of a being good edge site.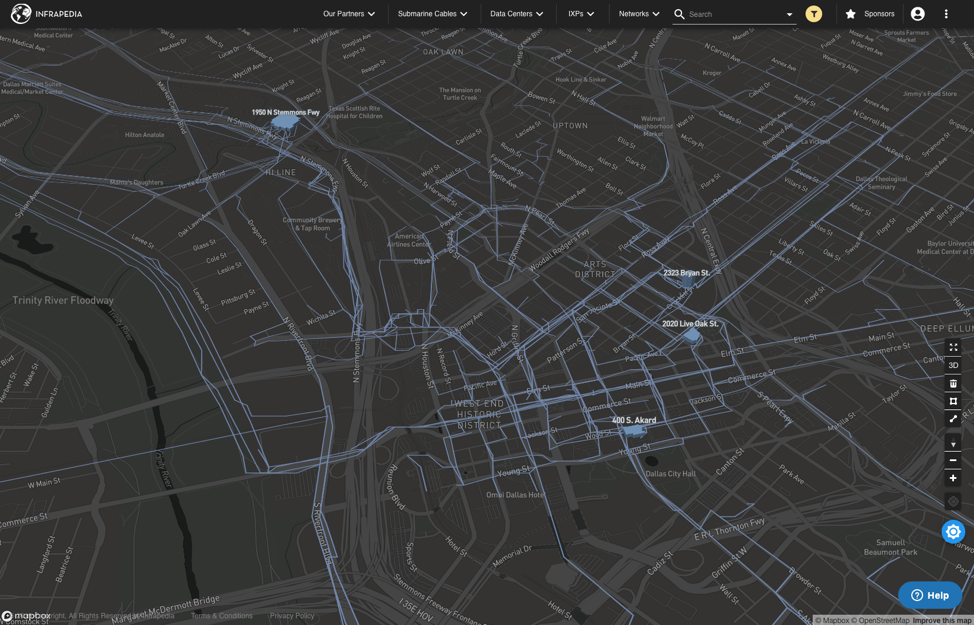 Frankfurt, Germany
Frankfurt is a very important market, with some of the most connected data centers worldwide. Interxion Frankfurt (FRA1-13) is the key place to be in Frankfurt. Interxion has been out of space for a while now, and I assume that means it's so popular they can't keep up with the build.
Hong Kong, Hong Kong
This is perhaps the easiest (although not the cheapest) location for serving your content to China (assuming you are not blocked). There are lots of options. Equinix (probably thanks to Raphael Ho!) has been really closing the gap with Mega-I. I used to tell everyone who asked me about Hong Kong to just go to Mega-I, but now I find it a lot easier and more competitive to use Equinix instead.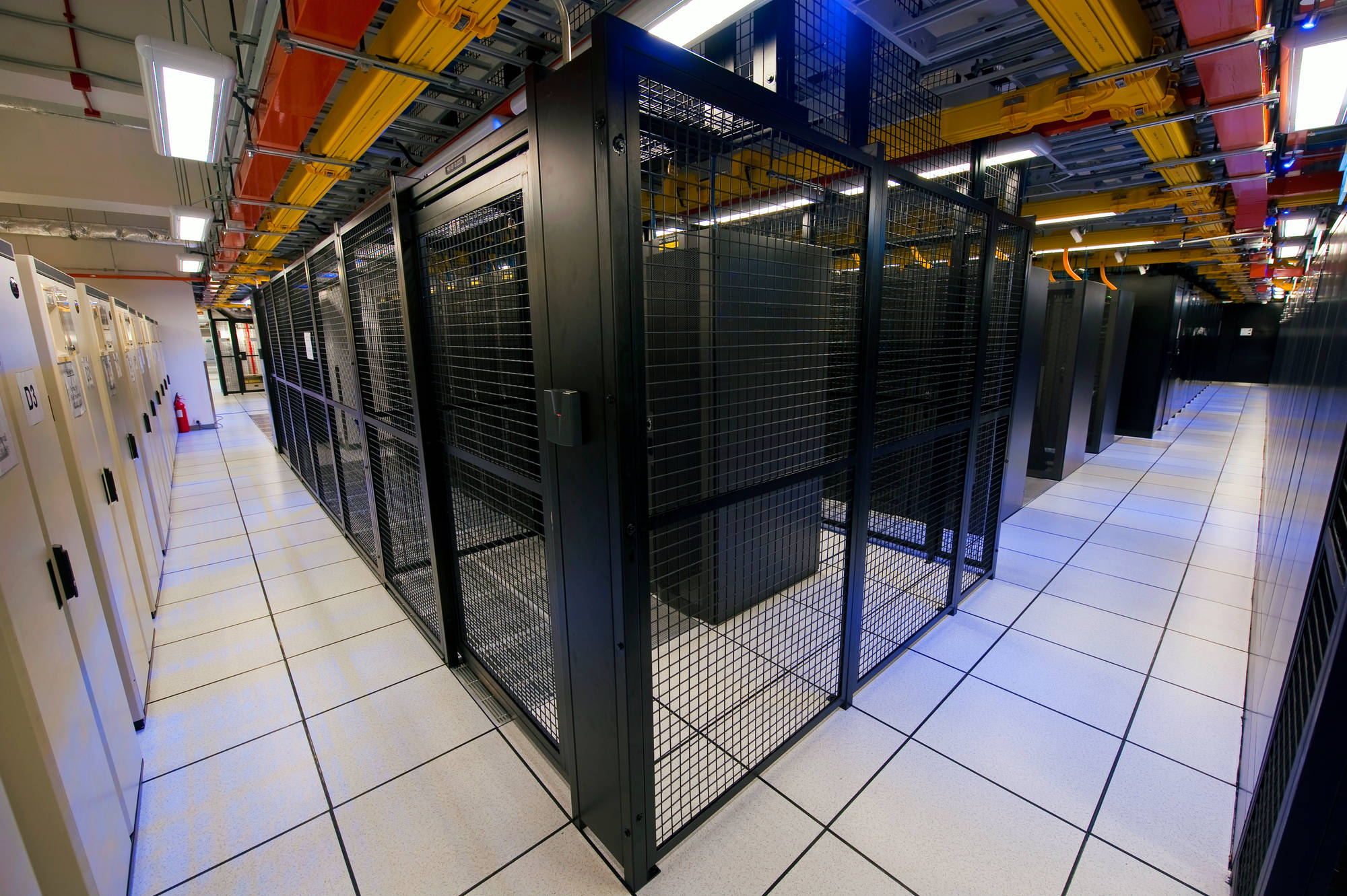 Johannesburg, South Africa
South Africa is important for global business and latency to the rest of the world, and this usually makes it the first place to deploy a POP when you want to expand into Africa. You probably want to deploy first to Johannesburg and then Cape Town, but your choice of data center vendor will probably be Teraco regardless. I am still surprised to see that Equinix has not acquired these guys or Digital Realty.
London, United Kingdom
For almost every international business London has been a key city for centuries. It is, of course, a great location for placing a CDN POP that can serve millions of customers. London has lots of options: Telehouse Docklands North, East, and West (in that order) are very dominant in this market. Equinix LD8 Docklands and Digital Realty are pretty good options as well.
Los Angeles, United States
Los Angeles is another great location for placing a POP. Its advantages are lots of data center options, ease of doing business, and relatively cheap bandwidth (just like Ashburn). Coresite has dominated this market for many years. OneWilshire building has been one of the key buildings of the Internet in the US, not only for serving the US but connectivity to Asia as well. Equinix LA1 is a great second option across from OneWilshire building.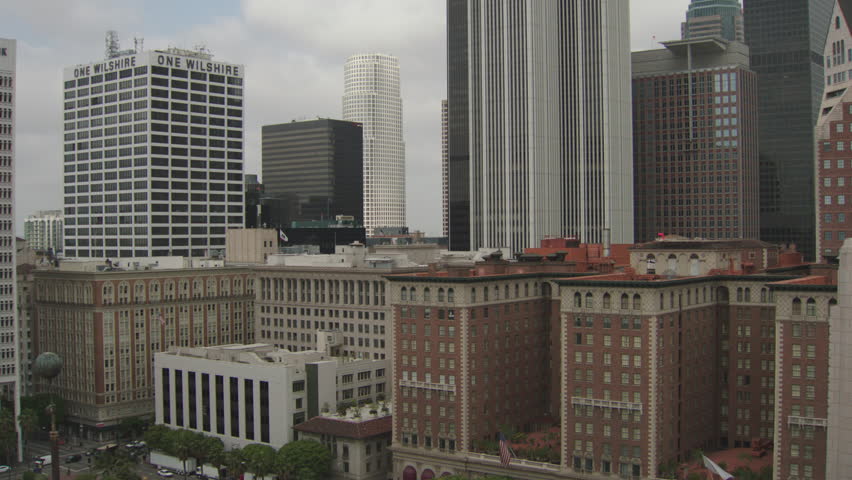 Miami, United States
If you want to serve the Latin America market from the US, Miami is where you want to be almost all the Latin American networks connect here. There are lots of undersea cables from Latin America and the Caribbean to Miami, making it attractive for deployment and lower latency. I have to warn you though, it's the most expensive market in the US in terms of space and power pricing. Equinix Miami MI1 (Former Terremark Nap of the Americas) is the place to be. Coresite Miami is a good second option in this market.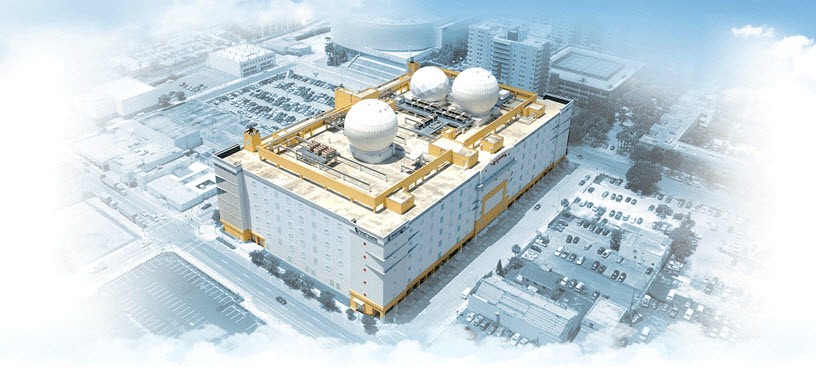 Moscow, Russia
If you want to serve Russia, Moscow is pretty much the center of it all. If you don't want to send hardware to Russia for some reason, you can always look into Helsinki. Moscow M9 is the place to be.
Mumbai, India
With recent developments in the India market and growing mobile Internet penetration there, Mumbai is becoming the center of India's Internet. It's the first place you would probably deploy your POP in India. Let's be honest though; you will need a minimum of two or three POPs spread across India in order to serve over a billion people. We recommend that you check out GPX Mumbai 1 data center. ST Telemedia and Bharti Airtel are great options if you want a multi-city solution and locations in New Delhi and Chennai.
New York, United States
We can't have a top cities list without New York, I guess. New York is one of the world's most important business cities, and of course, it's in this list. The address 111 8th Avenue in Manhattan is well known to network and site selection teams. Google has recently acquired this building for a whopping $1.9 billion.
Paris, France
Paris can give you a great way to not only serve the French market but also to get close to the market in Spain. There are lots of data center options in Paris. Telehouse Paris 2 Voltaire is the most connected site in Paris. Equinix PA2 and Interxion MRS1,2 are great second options.
San Jose, United States
I couldn't make a list of the best places to deploy your CDN/Edge POP without including Silicon Valley. Equinix SV1/5/10 in San Jose is a key location for the data center world. If you want a second option, check out Hurricane Electric's Fremont 2 data center — they can provide very aggressive pricing. Coresite SV1 is easy to work with and is another great alternative.
São Paulo, Brazil
If there is one place you must deploy in Latin America, it would have to be Sao Paulo. Massive hardware import costs can sometimes be a problem, but you just can't be in Latin America without being in Sao Paulo. Equinix acquired ALOG, then Terremark, and now owns four data centers in Sao Paulo. There is an Eletronet data center in Sao Paulo which is quite competitively priced against Equinix. If you are already in Sao Paulo and looking for a second city, Rio is the place to be. In Rio Level3, Teleporto, and Equinix RJ2 are great options.
Seattle, United States
Seattle has been growing exponentially. It has one of the best-governed Internet exchanges in the world, making this city attractive for companies to deploy their edge POP to reach not only the northwestern US but also the western part of Canada. The Westin Building in Seattle is the place to be. Equinix Seattle (SE2/SE3) is a great alternative.
Singapore, Singapore
Singapore is an important hub for business in Asia, and it's especially true for data centers. It has great undersea cable connectivity, and its ease of doing business makes Singapore perhaps the first place to deploy in Asia. Equinix SG1 is the dominant place to be in the market. Global Switch is second, but there are well-known issues in regards to doing business with them. I would recommend keeping it easy and going with the Equinix option.
Sydney, Australia
There aren't a lot of alternatives to Sydney if you want to have low latency to important markets. Equinix SY1/SY2/SY3 are great options. Global Switch Sydney and NextDC S1 are two more great options in this city. Are you already in Sydney and looking for an alternative? Check out Melbourne! NextDC M1 and Equinix Melbourne ME1 are two great options in this market.
Tokyo, Japan
Tokyo is a very important market in Asia. You will find lots of data center options here, as well as connectivity to the rest of the world. Costs in Tokyo are generally high. Equinix TY2 and TY4 are the two most connected sites. AT TOKYO and KDDI Otemachi are great alternatives to Equinix in the Tokyo Market.
Honorable Mentions
Serving the Middle East
If you have to pick one place for your edge POP in the Middle East then you will want to be in the UAE, and specifically a data center in Dubai. I recommend that you don't bother with Dubai, but look straight into Fujairah. SmartHub is really the only data center there. The map below that displays undersea maps should be all the explanation you need. Fujairah is the most connected site.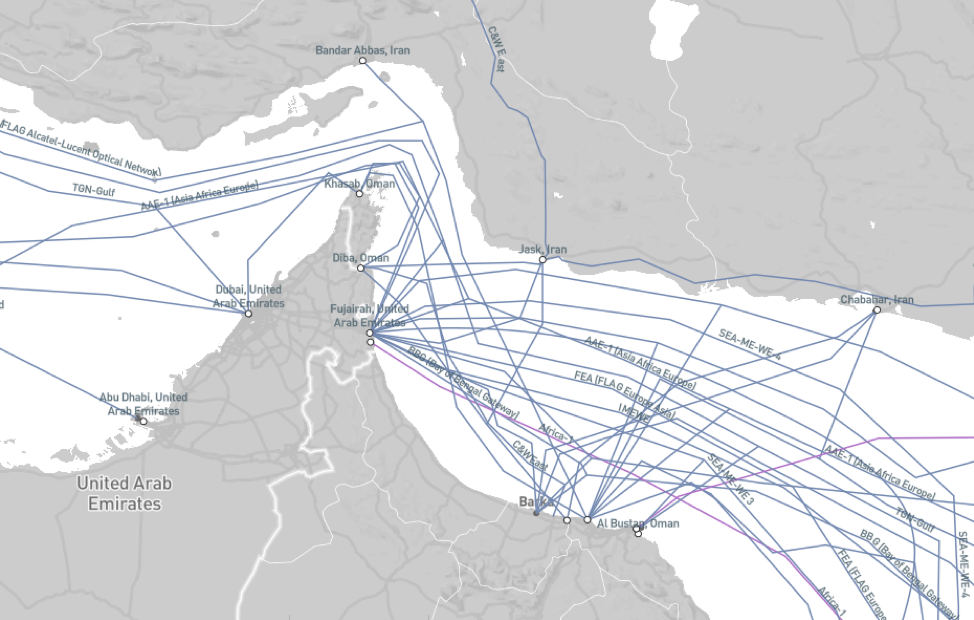 Serving Spain and Portugal
You can try to serve Spain from France, and you will probably be okay for a while, but as you grow you will need to look into expanding to improve your performance to Spain. Interxion MAD1, MAD2 is the key place to deploy your network POP in Madrid.
Serving Central Europe
Austria is centrally located in Europe. It's always been a key location, and lots of companies use Vienna as their telecommunication POPs to serve Central and Eastern Europe, Turkey, and sometimes even Italy. Interxion Vienna (VIE1, VIE2) is the place to be in Austria.
I hope you find this list useful. In my experience as a globe-trotting engineer, I believe these are the best sites. I've tried to cross-check it with peeringDB, these are the key locations across the world to deploy network edge POPs. If you have any questions or comments, please feel free to reach out to me.